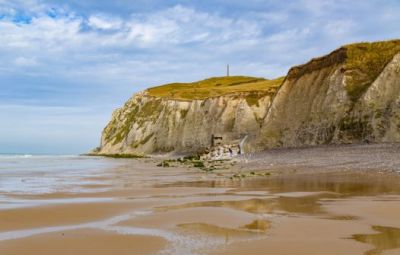 The Opal Coast
Located in the Hauts de France region, the Opal Coast is known for the beauty of its landscapes, its beaches, its seaside resorts and its cities of character. Bordered by the North Sea and the English Channel, it stretches from the Belgian coast to the Baie de Somme via Berck-sur-Mer. It owes its name to the magical and unique opal color that the sea takes on when the sun goes down.
The Opal Coast is rich in magnificent natural sites like the Bay of Authie with its exceptional flora and fauna (white storks, seals, sea calves ...) just 20 minutes walk from the hotel, the Baie de Somme and its seals (30 minutes from the hotel), Caps Blanc-Nez and Gris-Nez (1 hour from the hotel). It also has renowned seaside resorts with immense sandy beaches such as those of Wimereux, Hardelot, Touquet and of course Berck-sur-Mer.

It also has an important historical heritage thanks to cities with a rich past such as Dunkirk, Calais, Boulogne-sur-Mer, Montreuil-sur-Mer, Saint-Omer or even places steeped in memory such as Ambleteuse and its museum 39-45 (historical museum of the Second World War), the Blockhaus of Eperlecques, the Fort de la Crèche ...

The Opal Coast is also home to leisure centers and theme parks for the whole family such as the unmissable Nausicaa, the National Sea Center in Boulogne-sur-Mer (45 minutes from the hotel), Laby ' Parc near Le Touquet (open-air leisure park that allows you to fully immerse yourself in the beautiful nature of the Opal Coast) or even Maréis, the sea fishing discovery center in Étaples-sur-mer (30 minutes from the hotel).