Restaurant Le Prince Russe
Discover our menus
Opening times
Located in a beautiful Art Deco building straight out of the 1930s, near Berck seafront, our restaurant Le Prince Russe is the place in Berck to savour fresh sea ffod and fish.
The large bay windows bring the outside flooding into the restaurant.
In this friendly and family setting, chef Eric ROUBAUD and his team offer you beautiful traditional recipes showcasing regional products and fish.
For two as a couple, with family, with friends, for your business lunches, Le Prince Russe is a gourmet address on the Opal Coast.
The Regina restaurant, Le Prince Russe, offers a menu and daily formulas (lunch and dinner) on the theme of freshness changing with the seasons. Traditional dishes give pride of place to regional products. You will be able to savour meats, fish, seafood and oysters (on order), mussels… not to mention our delicious desserts.
The Hotel reception rooms can also host private meals or gala evenings.

The bar welcomes you close to the beach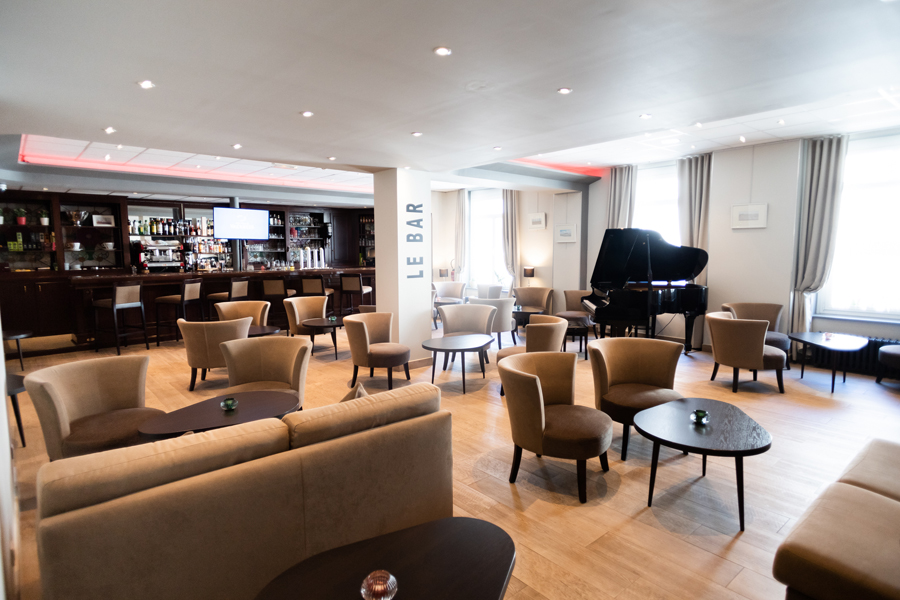 To relax, meet up, discuss, share ... Our bar with a cozy atmosphere, combining wood and natural tones, is the ideal meeting place in the heart of Berck-sur-Mer, a stone's throw from the beach.
Do not hesitate to call us on 03 21 09 13 55 to reserve your table. Restaurant open to all.
Opening times
We are open today at 12:15
Monday
12:15 - 14:00
19:15 - 21:00
Tuesday
12:15 - 14:00
19:15 - 21:00
Wednesday
12:15 - 14:00
19:15 - 21:00
Thursday
12:15 - 14:00
19:15 - 21:00
Friday
12:15 - 14:00
19:15 - 21:00
Saturday
12:15 - 14:00
19:15 - 21:00
Sunday
12:15 - 14:00
19:15 - 21:00