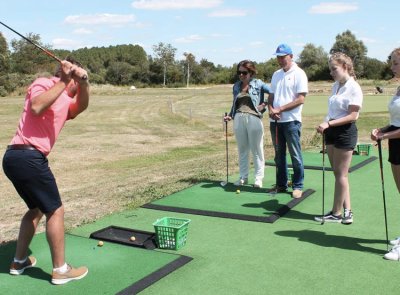 Berck Golf Practice & Compact 9-hole course.
From initiation to improvement, PH Brument golf instructor supervises you to develop your game in individual or group lessons.
Possibility to pass the Green Card (permit to play on the course)
Company seminar, Association, Various events: You are welcome!
Your PRO: Pierre-Henri Brument 30 years old, Professional, Former player classified -3 index.
If you have a specific request, do not hesitate to contact us by email ( brumentpierre@yahoo.fr ) or by phone at 07.60.15.99.21